Unconventional elegance delivered straight to your door
Simply choose your budget, frequency, and delivery address- we'll take care of the rest! Our automated payment system is 100% secure and effortless, and we offer free delivery on all subscriptions
Our subscription service is convenient and flexible- you'll receive a fresh, seasonal, unique bouquet as often as you choose, and since there's no commitment, you can pause or cancel your order anytime.
Scroll below for details!
PICK YOUR SIZE
Each subscription comes with three options for sizing: Small, Medium, or Large. You can choose the option that best suits your space, needs, and budget!
$35 for Small
$50 for Medium
$75 fo Large
You will receive a completely different arrangement every time, as our product changes with the seasons.
FLORAL SUBSCRIPTIONS MAKE A GREAT GIFT… THAT KEEPS GIVING!
PICK YOUR DELIVERY DAY
Delivery is included! We have two delivery dates each week: Monday or Thursday. You can decide when you make your order online based on what works best for you!
Delivery times may vary based on orders that day. If you are not home to receive your delivery, you can give us special instructions to leave your arrangement in a safe spot.
If you would rather pick up your arrangements from our retail location in the Avenida Food Hall, we'd be happy to have it ready for pick up any day from Wednesday to Sunday.
An example of what to expect in terms of sizing for a "Medium" bouquet.
An example of what to expect in terms of sizing for a "Large" bouquet.
PICK YOUR FREQUENCY
We offer weekly, bi-weekly, and monthly subscriptions. Bouquets should last at least 1 week, with the potential to last even longer with proper care and hygiene.
For those who never want to be without a fresh, beautiful bouquet in their space, we recommend choosing the weekly subscription. The monthly would be best for those who would like a pop of life and colour in their space every now and then!
To make sure your bouquet lasts, follow our Flower Care guide.
If you're going on vacation or need to pause your subscription for any reason, please give us 2 weeks notice and we'll be happy to accommodate. Should you decide that you want to cancel your subscription (we hope you don't!) you may do so at any time. We just ask that you provide us with 2 weeks notice prior to the delivery date of your next bouquet.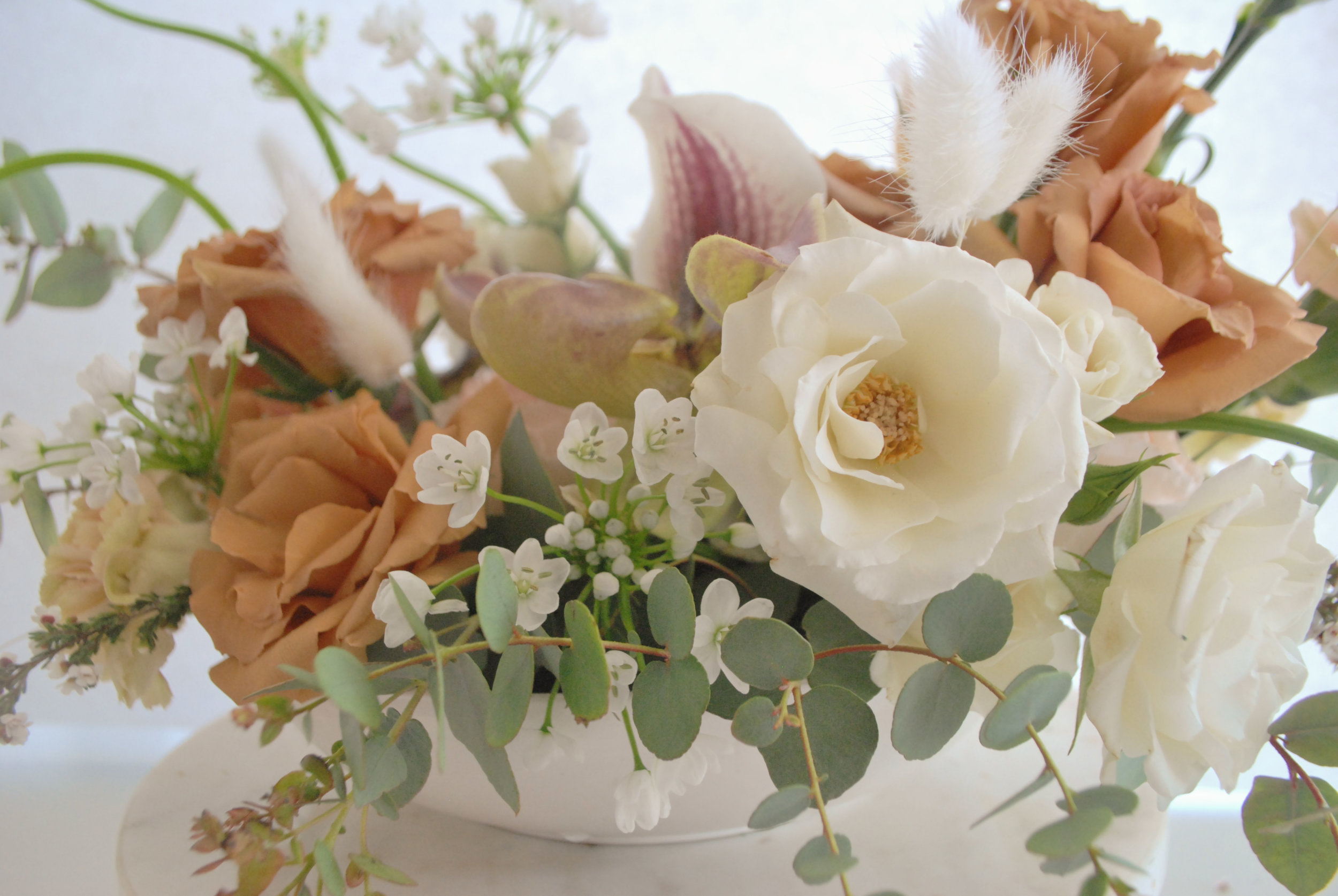 If you are looking for larger subscription orders for your restaurant, salon, or business, please email us for special pricing! We'd love to work with you to keep your space looking beautiful for your clients and employees.